Junior English
…learning a foreign language can be as easy and enjoyable as PLAYING!

A number of scientific studies have confirmed that the right age to start learning a foreign language is between 3 and 10-12 years of age: during this period, learning comes naturally and, later on, will never again be as easy and spontaneous. The secret therefore is to start early!

Our teaching activities aim at learning terminology relating to the family, school, human body, nature, colours and numbers to stimulate the child's communication skills.

We not only use books but also multimedia tools such as DVD with interesting animated stories and enjoyable interactive games.

All our courses, including those for young children, are held by mother-tongue teachers because the right pronunciation of words is just as important as knowing the words themselves!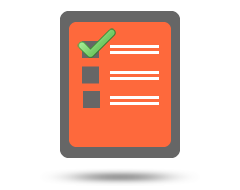 Want to know your level?
Ask for the test:
corsi@ferraristudio.it
We'll suggest the course best suited to your needs.