Translations
We do translations so that you may communicate effectively.

We have the resources to handle any kind of text, providing fluent and natural-sounding translations.

Our network of translators, consultants, proofreaders and project managers, together with the modern technologies employed, provide translations that are effective, direct and communicative.
The cultural preferences of the target language and the linguistic conventions of the subject matter are all duly considered.

Your communication is our business. Place it in the right hands to promote your image in the world.
CONFIDENTIALLY
All documents are processed under strict rules of confidentiality. We do not translate unlawful content or illegal documents.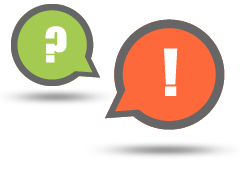 Need a translation?
Complete the
form
with your data, source language, target language and attach file. We'll reply just as soon as possible!
Languages
afrikaans / albanese / arabo / basco / bulgaro / catalano / ceco / cinese / coreano / croato / curdo / danese / ebraico / estone / farsi / finlandese / francese / giapponese / greco / hindi / inglese / islandese / italiano/ lettone / lituano / macedone / malese / norvegese / olandese / polacco / portoghese / punjabi / rumeno / russo / serbo / slovacco / sloveno / spagnolo / svedese / tamil / tailandese / tedesco / tibetano / turco / ucraino / ungherese / urdu / uzbeco / vietnamita