Localization
The articulated process of localization is carried out by a team of programmers, translators and copywriters.
We localize computer programs, websites and multimedia products for the target market and the local culture, adapting them to the context of destination.

SOFTWARE
We localize user interfaces and their single elements (bars, messages), help files, operational programs and software documentation.
We follow the entire process, from the first stage (coding and computer languages) to the last (testing), using the appropriate CAT tools to ensure linguistic consistency.

WEB SITES
A well translated and localized website can improve your company's visibility and attract more customers. We can process any kind of website, including e-commerce sites (html, php, asp, Java, Flash files) and server-generated web pages, translating and localizing the keywords and the content to be used in the source code.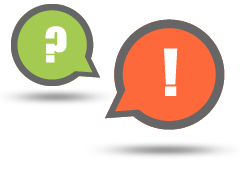 Do you have a project to be localized?
Complete the
form
with your data, source language, target language and attach file. We'll reply just as soon as possible!
Languages
afrikaans / albanese / arabo / basco / bulgaro / catalano / ceco / cinese / coreano / croato / curdo / danese / ebraico / estone / farsi / finlandese / francese / giapponese / greco / hindi / inglese / islandese / italiano/ lettone / lituano / macedone / malese / norvegese / olandese / polacco / portoghese / punjabi / rumeno / russo / serbo / slovacco / sloveno / spagnolo / svedese / tamil / tailandese / tedesco / tibetano / turco / ucraino / ungherese / urdu / uzbeco / vietnamita