Fields of activity
TECHNICAL - INDUSTRIAL
user manuals, operation and maintenance manuals, installation instructions, technical information sheets, patents, spare parts lists, contract tenders, reports, exploded drawings

LAW - BUSINESS
laws, codes and regulations, articles of incorporation, charters, applications, birth certificates, marriage certificates, contracts, business offers, etc.

MARKETING
catalogues, brochures, newsletters, press releases, presentations, websites (see localization)

ECONOMICS & FINANCE
balance sheets, financial statements, tax consulting, business plans, meeting minutes

MEDICAL - SCIENTIFIC
medical and pharmaceutical texts, instructions for use, chemical-pharmaceutical safety data sheets, scientific articles and papers

EDITORIAL
books, essays, biographies, reports, international politics, newspaper and magazine articles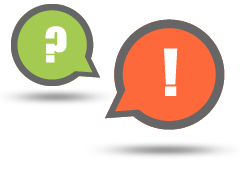 Is the text you need translating not among those alongside?
Complete the
form
with your data, source language, target language and attach file. We'll reply just as soon as possible!