Production Cycle
Every stage of the production process is continuously monitored, so that we can identify at any time the resources employed, the state of progress and the checks that have been carried out.
Preliminary assessment:
Analysis of the original text, type of translation required, country of destination, intended use, IT systems, terms and costs.


Planning and production:
The project manager assigns the work to a mother-tongue translator having specific competency in the subject matter; glossaries, style and reference material are also discussed.


Quality control:
Ensures the conformity of the translation with regard to content (faithfulness to the original text and style), form (correct grammar, proper spelling) and any special requests made by the customer.


Delivery
The translation is delivered and filed; feedback is assessed and the translation memories are updated.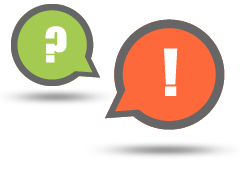 Need a translation?
Complete the
form
with your data, source language, target language and attach file. We'll reply just as soon as possible!
Languages
afrikaans / albanese / arabo / basco / bulgaro / catalano / ceco / cinese / coreano / croato / curdo / danese / ebraico / estone / farsi / finlandese / francese / giapponese / greco / hindi / inglese / islandese / italiano/ lettone / lituano / macedone / malese / norvegese / olandese / polacco / portoghese / punjabi / rumeno / russo / serbo / slovacco / sloveno / spagnolo / svedese / tamil / tailandese / tedesco / tibetano / turco / ucraino / ungherese / urdu / uzbeco / vietnamita