Certifications
Languages: English, French, German, Spanish
Ideal for: those who need to be certified in a foreign language, or desire to broaden and deepen knowledge and understanding of the language. The student's specific needs will be identified and specialist exam material and past paper practice will help them work towards the exam.
Lessons: One-on-One or Group
When: September to June
Where: Ferrari Studio

University of Cambridge:
KET - Key English Test
PET - Preliminary English Test
FCE - First Certificate in English
CAE - Certificate in Advanced English
CPE - Certificate of Proficiency in English
CELS - Certificate in English Language Skills
BEC - Business English Certificates

TOEFL english test for access to American Universities
Goethe Institut:
Start Deutsch (A1, A2)
ZD - Zertifikat Deutsch
ZDfB - Zertifikat Deutsch für den Beruf
ZMP - Zentrale Mittelstufenprüfung
PWD - Prüfung Wirtschaftsdeutsch
ZOP - Zentrale Oberstufenprüfung
KDS - Kleines Deutsches Sprachdiplom
GDS - Großes Deutsches Sprachdiplom
Fit in Deutsch (A, A2)
Istituto Cervantes
D.E.L.E. - Diploma de Español como Lengua Extranjera (B1, B2, C2)
Alliance Française
DALF - Diplôme Approfondie de Langue Française
DELF - Diplôme d'Etudes de Langue Française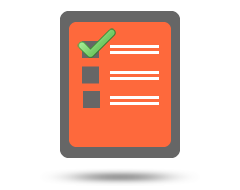 Want to know your level?
Ask for the test:
corsi@ferraristudio.it
We'll suggest the course best suited to your needs.